Address:

Khotang 56200, Nepal

Phone No.:

Email:

Fax:

N/A
Diktel Rupakot Majhuwagadhi is a Municipality in Khotang District of Province No. 1 of Nepal. The municipality was established in May 2014 merging some existing VDCs: Bamrang, Laphyang and Kahalle as Diktel Municipality. Diktel was renamed to Rupakot Majhuwagadhi on 10 March 2017 after merging some more VDCs.
Activity:
1. Decision implementation year declaration program.
2. Annual actions plans.
3. Details of the issue.
Khotang District Court Judges/Members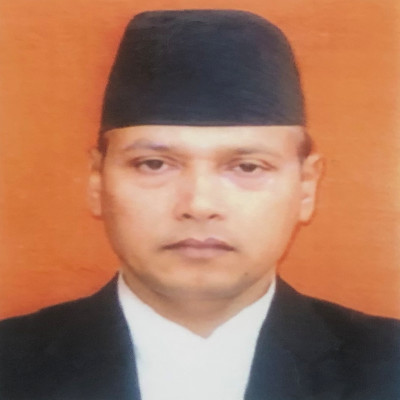 Shri Matrika Prasad Acharya
Honorable Judge
Shri Matrika Prasad Acharya is an Honorable Judge.
Khotang District Court
Lawyers
Lawyers who can serve you in Khotang District Court