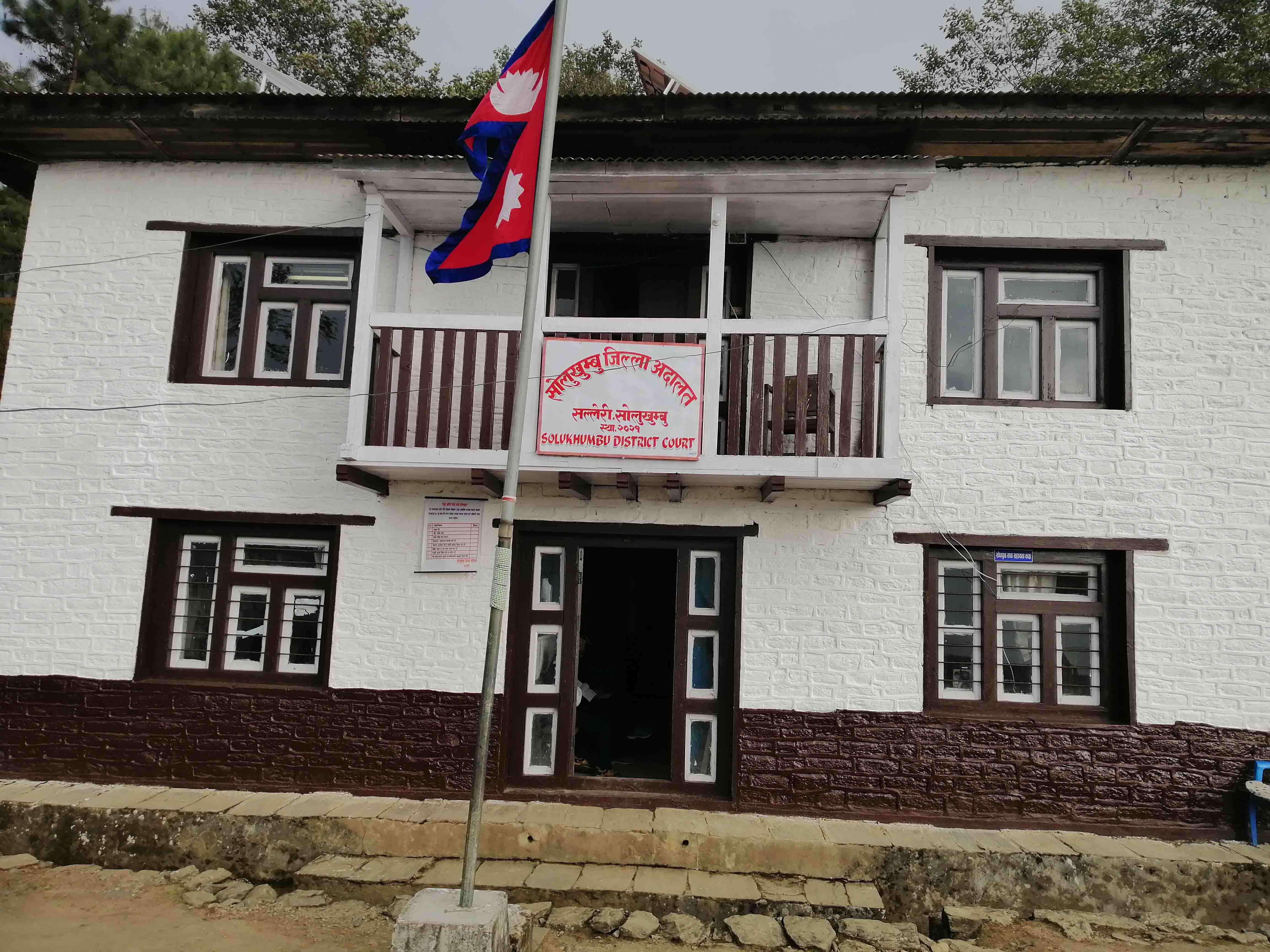 Address:

salleri 56000, Nepal

Phone No.:

038-520195

Email:

info.dcsolukhumbu@supremecourt.gov.np

Fax:

N/A
Solududhkunda is the only municipality of Solukhumbu District. Located in Province No. 1 of Nepal. The town of Salleri, which is located within the municipality is the headquarter of Solukhumbu District It was formed in 2014 by merging four VDCs: Salleri, Garma, Loding Tamakhani and Beni and was divided into 9 wards.
Solukhumbu District Court Judges
Solukhumbu District Court
Lawyers
Judges who can serve you in Solukhumbu District Court