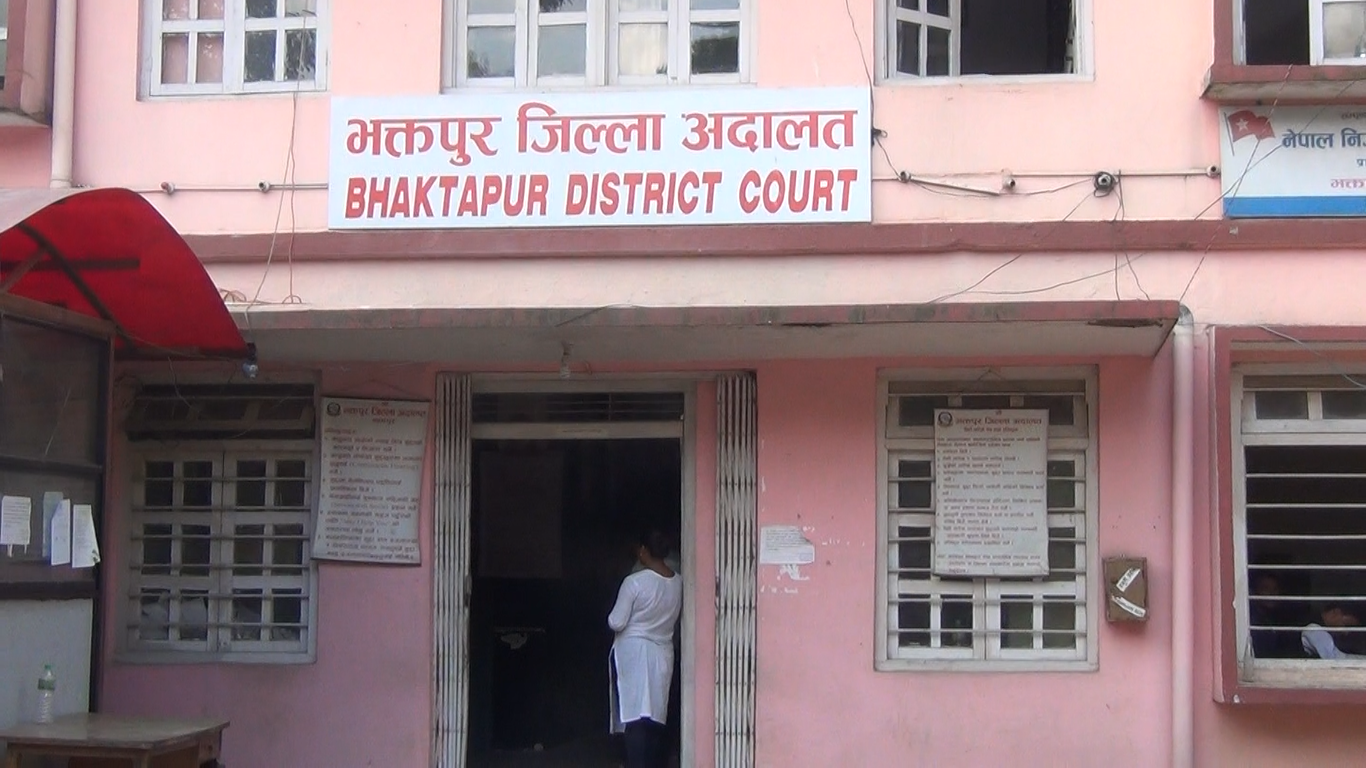 Address:

Bhaktapur Durbar Square 44800, Nepal

Phone No.:

Email:

Fax:

N/A
Bhaktapur district located in the eastern part of Kathmandu valley, is the smallest among the seventy-sevendistricts of Nepal. It is part of Bagmati Pradesh. The district, with Bhaktapur as its district headquarters, covers an area of 119 km².
Activity:
Access to courts and judicial edecuation in the community.
Honorable Judge: Mr.Gopal Prasad Vastola
Deputy Secretary: Mr.Jagananth Paudel
Information Officer: Mr.Bimal Parajuli
Branch Officer: Mr.Avidhan Sapkota
Paid Lawyer: Mr.Anish Suwal
Bhaktapur District Court Judges/Members
Bhaktapur District Court
Lawyers
Lawyers who can serve you in Bhaktapur District Court