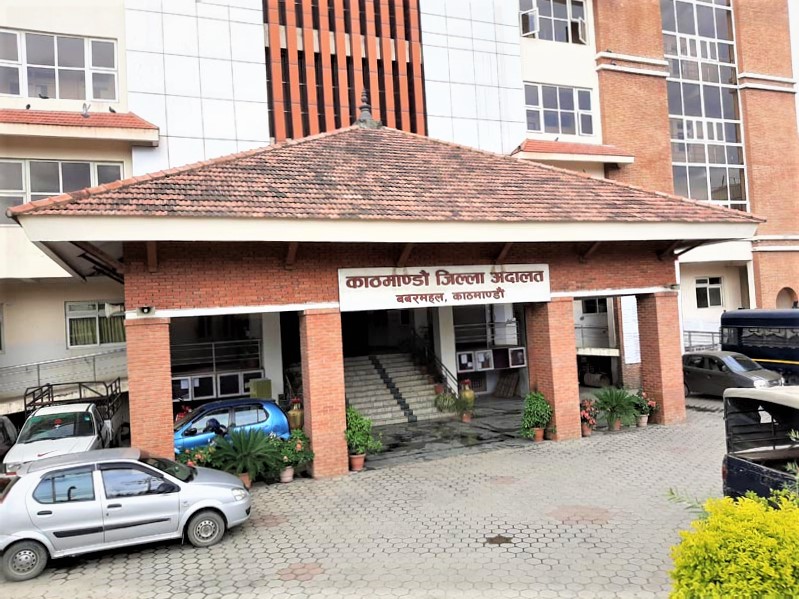 Kathmandu District is a district located in Kathmandu Valley, Bagmati Pradesh of Nepal, a landlocked country in South Asia.
Jurisdiction of Kathmandu District Court : According to Article 151(1) of the constituion of nepal,2015 District Court shall have the power to originally try and settle all cases under its jurisdiction or the kathmandu district court shall, unless provided otherwise in the law, have jurisdition to hear original cases and execute all cases with innits jurisdiction, hear petitions of habeas corpus, prohibitory order and other petitions aacording to the law.
Functions of Kathmandu District Court:
1. crime control function : Punishment and removal of criminals.
2. Due process funtion : Protect individual rights.
3. Rehabilitation function : Treatment for offenders.
Judge: Shree Raj Kumar Khatiwada
Second class officer: Shree Bhim Bahadur Niraula
Decision Implementation Officer: Shree Gyanendra Iteni
Information Officer: Shree Narendra Kumar Sharma
Kathmandu District Court Judges/Members
Kathmandu District Court
Lawyers
Lawyers who can serve you in Kathmandu District Court