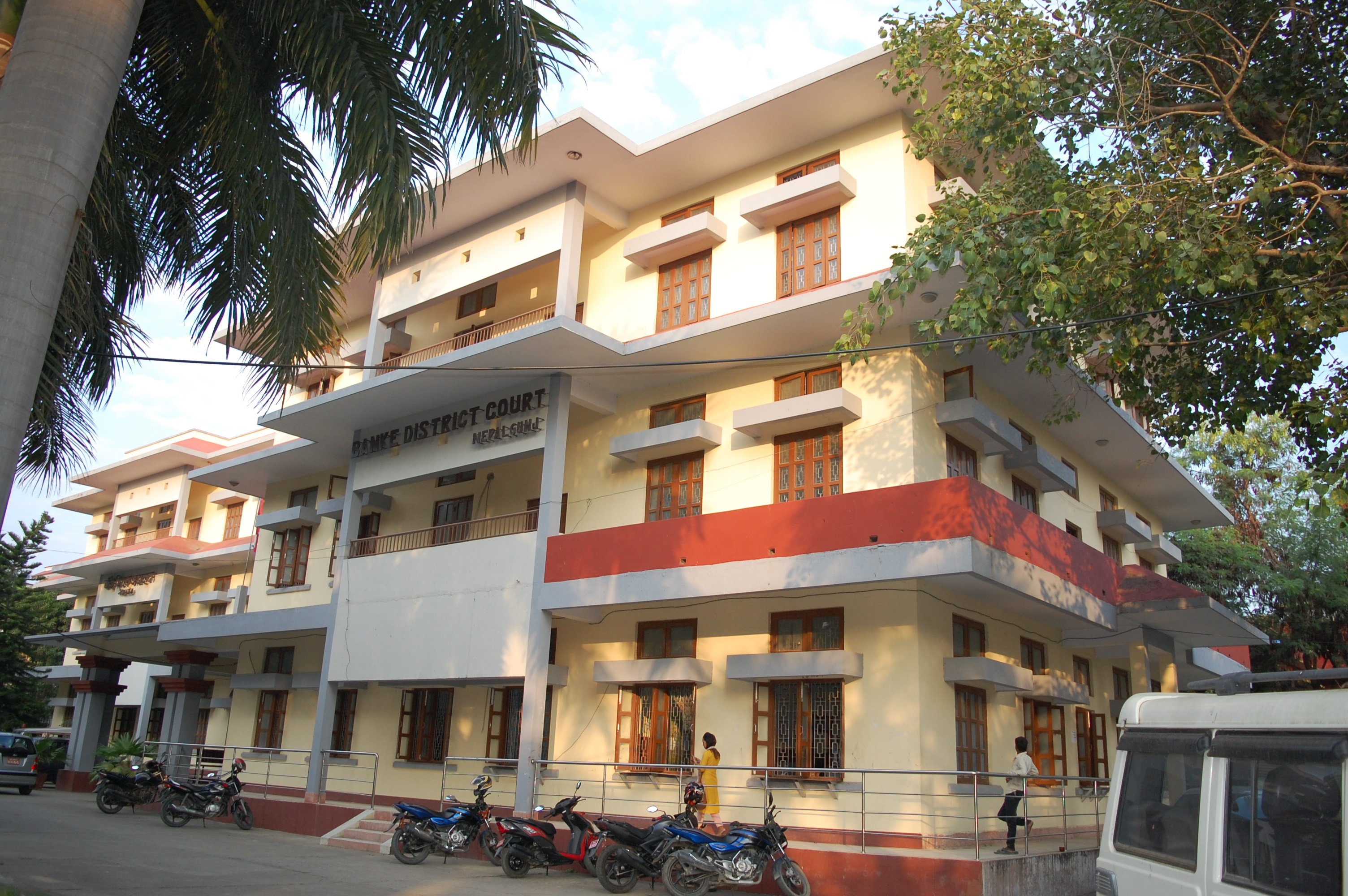 Address:

Nepalgunj 21900, Nepal

Phone No.:

Email:

Fax:

N/A
Banke District, is a part of Province No. 5, is one of the 77 districts of Nepal. The district, located in midwestern Nepal with Nepalgunj as its district headquarter. It covers an area of 2,337 km2 (902 sq mi). There are three main cities in the Banke District: Nepalganj, Kohalpur and Khajura Bajaar.
Activity:
1. Interaction program with communicators.
2. Interaction program with war.
3. Meeting of high court judicial area coordinating committee.
4. Meet the judge program.
5. Plenary Meeting.
Banke District Court Judges/Members
Banke District Court
Lawyers
Lawyers who can serve you in Banke District Court