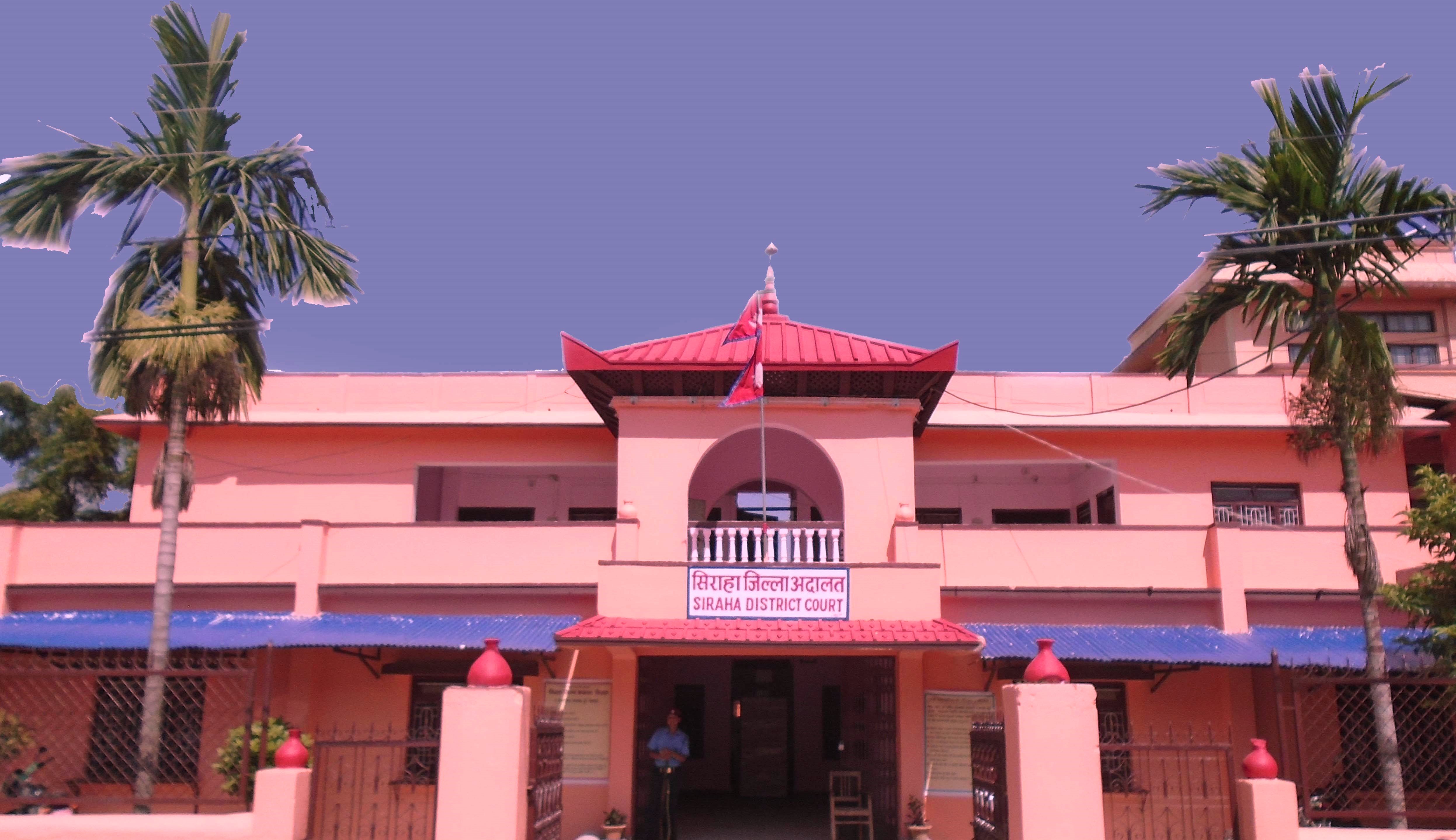 Address:

Siraha 56500, Nepal

Phone No.:

Email:

Fax:

N/A
Siraha is a district in Province No. 2, is one of the seventy-seven districts of Nepal. It is situated in the Terai belt of Nepal. The district, with Siraha as its district headquarter.
Functions of Siraha District Court:
1. Regarding candidate recomendation experimental relation of the candidates whose applications for the post of computer operator has been approved.
Honorable Judge: Mr.Prakash Kharel
Deputy Secretary: Shree Jagadishwor Bhattarai
Branch Officer: Shree Sita ram Khadka
Information Officer: Mr. Raj kumar Niraula
Siraha District Court Judges/Members
Siraha District Court
Lawyers
Judges who can serve you in Siraha District Court